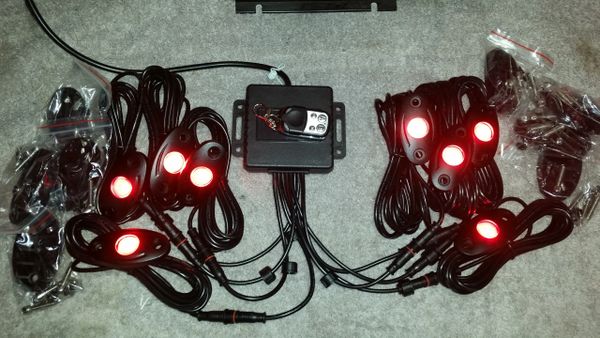 RGB rock light set
RGB rock light set
Each pod has 3, 3 watt LEDs for a total of 9 watts

Available in 4 or 8 pod sets

Controlable with either a key fob remote or smart phone app, but not both. Phone app has more control and programable.

1 year warranty

Replacement parts available....yes it happens crawling on the rocks depending on where you mount them.